Nonie Darwish

Ms. Darwish is an American human rights activist, writer, public speaker as well as founder and Director of Former Muslims United and founder of Arabs For Israel. She is the author of a new book titled The Devil We Don't Know: The Dark Side of Revolutions in the Middle East.  She is also the author of Now they Call Me Infidel; Why I Renounced Jihad for America, Israel and the War on Terror and Cruel And Usual Punishment: The Terrifying Global Implications of Islamic Law. She speaks frequently at college campuses, religious institutions and civic association meetings. She is currently a Senior Fellow with the Center for Security Policy.
Wafa Sultan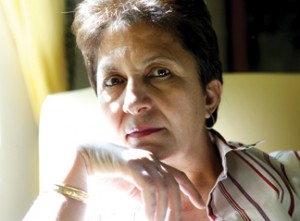 Wafa Sultan is an author and well known critic of Islam.  Sultan trained as a psychiatrist in Syria and is a U.S. naturalized citizen.
On February 21, 2006, she took part in Al Jazeera's weekly 45-minute discussion program "The Opposite Direction."  She spoke from Los Angeles, arguing with host Faisal al-Qassem and with Ibrahim Al-Khouli about Samuel P. Huntington's "Clash of Civilizations" theory.  A six minute composite video of her remarks was subtitled and widely circulated by MEMRI on blogs and through e-mail; The New York Times estimated that it has been seen at least one million times.  In this video she criticised Muslims for treating non-Muslims differently, and for not recognizing the accomplishments of Jewish and other members of non-Muslim society while using their wealth and technology.
As a result of her public criticism of Islam, in 2008, Sheikh Yousef Al-Qaradhawi, head of the European Center for Fatwa and Research, issued an opinion regarding Sultan that resulted in her requiring security and going into hiding (view MEMRI transcript of Qaradawi's fatwa here).
Sultan's book, A God Who Hates: The Courageous Woman Who Inflamed the Muslim World Speaks Out Against the Evils of Radical Islam, was published in 2009.
Cynthia Farahat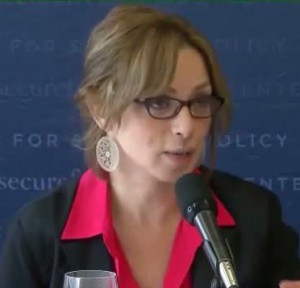 Ms. Farahat is an Egyptian political activist, writer and researcher. In December 2011, Ms. Farahat testified before the Tom Lantos Human Rights Commission in the US House of Representatives on the roots of the persecution of the Coptic Christian minority in her native Egypt. In 2008-2009, she was program coordinator and program officer at the Friedrich Naumann Foundation for Liberty in Cairo, a multi-national free market think tank. She co-founded the Liberal Egyptian Party (2006-2008) and served as a member of its political committee. She is a fellow at the Middle East Forum and the Center for Security Policy and works with the Coptic Solidarity organization.
 Clare Lopez

Ms. Lopez is a strategic policy and intelligence expert with a focus on Middle East, homeland security, national defense, and counterterrorism issues. Lopez began her career as an operations officer with the Central Intelligence Agency (CIA), serving domestically and abroad for 20 years in a variety of assignments, acquiring extensive expertise in counterintelligence, counternarcotics, and counterproliferation issues with a career regional focus on the former Soviet Union, Central and Eastern Europe and the Balkans. Ms. Lopez is a Professor at the Centre for Counterintelligence and Security Studies. Formerly, she was Executive Director of the Iran Policy Committee, a Washington, DC think tank, from 2005-2006. She has served as a Senior Scientific Researcher at the Battelle Memorial Institute; a Senior Intelligence Analyst, Subject Matter Expert, and Program Manager at HawkEye Systems, LLC.; and previously produced Technical Threat Assessments for U.S. Embassies at the Department of State, Bureau of Diplomatic Security, where she worked as a Senior Intelligence Analyst for Chugach Systems Integration. Ms. Lopez received a B.A. in Communications and French from Notre Dame College of Ohio and an M.A. in International Relations from the Maxwell School of Syracuse University. She completed Marine Corps Officer Candidate School (OCS) in Quantico, Virginia before declining a commission in order to join the CIA. Ms. Lopez is a member of the Advisory Board for the Intelligence Analysis and Research program and guest lecturer at her undergraduate alma mater, Notre Dame College of Ohio; she also has been a Visiting Researcher and guest lecturer on counterterrorism, national defense, and international relations at Georgetown University. Ms. Lopez is a regular contributor to print and broadcast media on subjects related to Iran and the Middle East and the co-author of two published books on Iran. She is the author of an acclaimed paper for the Center, The Rise of the Iran Lobby.
Karen Lugo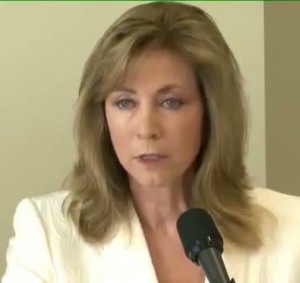 Karen Lugo is the founder of The Libertas-West Project and in this capacity she responded to a request from French jurists to submit a brief to the Conseil d'Etat on the legal grounds for banning the burqa. Karen is also Co-Director of the Center for Constitutional Jurisprudence. In this role, she directs the Center's litigation in support of constitutional issues. She has submitted amicus briefs to the US Supreme Court on such issues as Healthcare Reform, Arizona's Border Security, Gay Marriage, The Ten Commandments, Christian Clubs on University Campuses, and Material Support to Terrorists. She is a visiting professor at Chapman Law School and co-teaches the advanced Constitutional Law Clinic. Karen is president of the Orange County Federalist Society lawyer chapter and sits on the Federalist Society International Law Executive Committee. She is also on the board of advisors for Trinity Law School in Orange County, CA and an advisor to UK Baroness Caroline Cox's HART US. Karen is a regular guest on the Orange County PBS local issues debate program, Inside OC, and she is a frequent contributor to RedCounty.com, FlashReport, and contributing editor to Family Security Matters. She has been interviewed by dozens of radio hosts on the matter of sharia law. Ms. Lugo is an appointee to the California Advisory Committee to the US Commission on Civil Rights.
Manda Ervin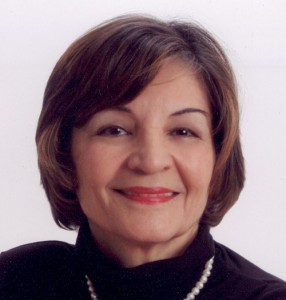 During the Iranian Islamic revolution, Manda Ervin witnessed the execution of many innocent people, including her high school principal who was murdered because she was a woman and the secretary of education.  Ms. Ervin came to the United States as a political refugee on June 17th, 1980, became a citizen two years later and began her fight for human rights in Iran.  She is the founder and president of the Alliance of Iranian Women a group which has deep connections within the Iranian diaspora and within Iran.  She works to bring the West's attention to the plight of Iranian women under Islamic Sharia laws.  She has testified to the Congressional hearings and  briefings, Helsinki Commission and spoken at the United Nations. In February of 2008, Mrs. Ervin was appointed by the President of the United States as the United States' Delegate to the United Nations' Commission on the Status of Women.  She almost single-handedly gathered the support to pass a 2003 U.S. Senate Resolution on the human rights of the women of Iran. She is frequently consulted by Members of Congress considering resolutions and legislation on Iran policy and human rights.  As an analyst and writer, she has been published by many online political magazines, like the Hudson Institute, Family Security Matters, National Review and others. She speaks on TV and radio programs, nationally and internationally, including CNN, BBC, Radio France, VOA, Radio America and cable televisions stations which broadcast into Iran from California.  She also speaks at universities and conferences on the history of American/Iranian relations, European/Middle Eastern history, human rights, and Islamic Shari'a laws.
Brooke Goldstein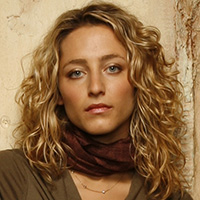 Brooke Goldstein is a New York City-based human rights attorney, author, and award-winning filmmaker. She serves as director of The Lawfare Project, a nonprofit organization dedicated to raising awareness about and facilitating a response to the abuse of Western legal systems and human rights law. Brooke is also the founder and director of the Children's Rights Institute (CRI), a nonprofit organization whose mission is to track, spotlight, and legally combat violations of children's basic human rights around the world. CRI has a special focus on the state-sponsored indoctrination and recruitment of children to become suicide-homicide bombers, child soldiers, and human shields.
Brooke's first book, co-authored with Aaron Eitan Meyer and entitled Lawfare Against Free Speech: A First Amendment Guide For Reporting in an Age of Islamist Lawfare, gives practical guidance to journalists who wish to speak truthfully about the national security threats faced by liberal democracies. The book is available here.
Brooke's award-winning documentary film, The Making of a Martyr, uncovers the illegal, state-sponsored indoctrination and recruitment of Palestinian children for suicide-homicide attacks. Filming Martyr, Brooke secured firsthand interviews with active and armed members of the Al-Aqsa, Fatah, Islamic Jihad, and Hamas terrorist groups as well as with families of suicide bombers, children imprisoned for attempting to blow themselves up, teachers at terrorist-run schools, and others involved in the phenomenon of child suicide bombing. Martyr is currently broadcast on television stations throughout the globe and is ranked as IMDb's seventh most popular title on the West Bank.
Catherine Mann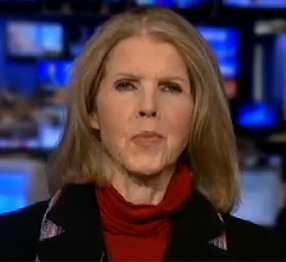 Catherine Mann (a.k.a. Mrs. Fred) has had a long and diverse career in media and journalism. She has worked as a reporter, anchor, and TV morning show host in major markets across America. She was one of the original correspondents for the long-running Entertainment Tonight program and is the author of three novels. Most recently, Catherine was a regular guest on The Grandy Group, WMAL radio's morning news program in Washington, DC where she informed listeners about political Islam   Unfortunately, she was "dismissed" for saying to much but continues to speak out on the danger of Shariah Law in the USA.
For more information CONTACT Center for Security Policy Executive Vice President Fred Grandy